Farm & Rural Security Systems
Safe in the knowledge your property is being protected.
AgriCamera offer a range of security camera kits ready for you to install on your farm or rural business. We specialise in wireless CCTV because it is often cost prohibitive install cables across a farm yard environment.
All of our systems are in stock and can be bought online with free next day delivery if bought before 3PM.
The security camera kits include everything you need to install the cameras, including a wireless link back to your house or office. There is absolutely no technical skills required to install the system; a screwdriver and a hammer is just about all you need! The system is completely modular and you can add more cameras to extend the wireless to extra buildings at any time in the future.
If you need any help or would like to chat your plan through with someone, please give one of the team a ring on 01271 828407 and we will be delighted to help.
The Bullet Camera
The AgriCamera Bullet camera is the workhorse of our farm security systems. We have sold literally thousands of these cameras and it never lets us down.
Excellent picture quality
High Definition 1080P resolution for clear images
Powerful built in infrared lights allow you to see in the dark
A microphone is built into the camera to allow you to listen in
A choice of either 60 or 90 degree lenses
Durable and reliable
Proven to be reliable over thousands of installs
Waterproof connection box makes it easy to install
Shielded from electrostatic shocks / lightening
Sturdy mounting bracket makes it easy to align
Recording enabled
Compatible with AgriCamera's recording software or third party systems*
Built in motion detection to record important events
Optimised to work over wireless connections
Live Demo
The Ultra 360 camera on the right is beamed live from Suffolk in the UK. Please try it!
Click on the third control to expand the screen. Then use your mouse to move and zoom the camera. Then imagine if this was your herd and your shed that you could monitor remotely. Our camera solutions work with any internet connected device, anywhere in the world at any time – smart phone, tablet or PC!
Standard Features
We include the following features with all of our kits…
AgriCamera Deferred Payment
Spread the cost of buying your AgriCamera system. Just pay a 50% deposit upfront and the rest can be spread over 6 easily monthly payments with 0% interest. No strings attached!
Click here to learn more
How do I view the cameras?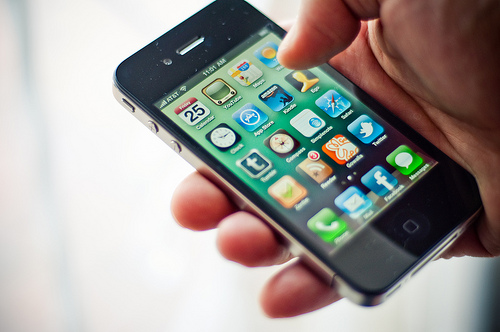 Mobile Apps
Dedicated AgriCamera mobile apps for Android and Apple devices.
Web Browser
Use any web browser, on any computer, with nothing to install or setup. Just login!
Add some more cameras?
All of our systems are completely modular and expandable. Whether you want to add more security cameras or you want to put a pan, tilt and zoom type camera in your calving shed, its really easy to do.
We also supply all the other components you might need to extend your system. Our Power Supply Boxes can run up to 4 cameras or transmitters. They also have a daisy chain port to allow you to connec them to together. The wireless transmitters can be connected in pairs, or you can do a point-to-multipoint configuration.
About the wireless…
How far? What if there is something in the way?
How far can the wireless go?
If you have a line of sight between your house and the shed, the answer is around 2 kilometres (ask us if you need to go further). If you don't have a line of sight, around 100 to 200 metres. The wireless won't go through the side of a mountain though… tin sheds / buildings are OK.
Learn more
What if there is no chance of a line of sight?
If you really don't have a line of sight, it is possible to bounce or 'dog leg' the signal off another building.
Learn more
How do I connect multiple buildings?
Connecting multiple buildings is really easy. You can either connect multiple receivers back to one transmitter if they are within a 60 degree arc of the transmitter, or you can put another transmitter up next to the existing one. You will then need another power supply unit at the second shed to plug your cameras in.
Learn more
AgriCamera Care
£100/year +VAT per site
No matter how many cameras you have. The first year is free!
AgriCamera Care is peace of mind for your investment. We are here to help even when things break.
Fanatical phone and email support from highly skilled Devon based staff who talk your language
Unlimited access to our online cloud based software
Automatic software updates to the latest supported versions for all your equipment
No hassle "swap it" hardware replacement if any of your equipment has a fault or gets damaged
AgriCamera Care is charged once per site (no matter how many cameras you have) and is billed annually in arrears. The first year is included with your camera purchase for free.
What about installation?
Self Installation
Its really not very difficult!
All of our kits are designed to be really easy to install. Everything is preconfigured and the cables are all premade, so all you have to do is put the cameras up and plug it all in! The cameras and transmitters just screw to the wall with their included brackets (we even include the screws!). The power supply also screws to the wall and is plugged into the mains. You run cables from each camera / transmitter back down to the power supply.
Finally, you put the transmitter on your house, run the cable down to the IFU and then plug the IFU into your broadband router. That's it!
To view the camera, you then open your internet browser or mobile phone and type in the license key that came with your camera.
Fully Installed
From £250.00
If you really don't fancy installing the system yourself, we understand that too. We are able to organise the installation of your system no matter where you are in the UK.
Depending on your location and how much of a rush you are in to have the system installed, it will either be fitted by an AgriCamera installer, or by a carefully selected third party engineer who has been trained by us. All of our installaters are fully insured and will do a professional job of the installation – we aren't in the business of bodging. If any electrical work is required, we can also normally do that at the same time.
For small systems we generally charge a fixed rate of £250.00. If your system is complex or is spread over different buildings, we generally prefer to work on a day rate which seems to be the fairest way to all parties. Our day rate is £250.00 plus expenses.
Finally, we can also work with your preferred installer, and show them how to install it if you have someone suitable in mind.
Wireless Design Philopsophy
AgriCamera's design philosophy is that you should connect disparate sheds / buildings together wirelessly, but cameras within those buildings should be cabled. The reason for this is simple – the cameras will always need a power source so you are going to have to run a cable one way or another. We think it is easier to take the power from a central location as this makes it so much simpler to troubleshoot.
With AgriCamera you can design your farm security system in almost any way imaginable. You simply put power supply boxes in each building and then plug in cameras and a wireless transmitter to link back to the rest of the system. Have a look at the diagram below for some ideas or give us a ring to chat it through.
Still not sure?
If you still are not sure whether AgriCamera will be able to do what you need it to, why not give the team a ring and chat it through? We love a challenge!
01271 828407
Alternatively, why not drop the team an email with the form opposite? We look forward to hearing from you!